Waterproof laminate without breaking the bank.
1. Melamine Resin Overlay
The overlay is a transparent film, impregnated with melamine and phenol resins for enhanced durability, that protects the decor paper underneath from mechanical influence. This top layer makes Waterblock 6mm resistant to stains, wear, impact, scratches, burns, and household chemicals. Its lightfast surface remains stable for many years.
Natural Wood Grain 
You can feel the texture of fine wood grain on the surface of the floor. This texture is added based on digital scans of wood veneer.
Abrasion-resistant
Rated as AC3, Waterblock 6mm is suitable for residential areas with intensive use, such as in kitchens and entrance halls, and commercial areas with little use, such as in hotel rooms and small offices.
Stain-resistant 
Waterblock 6mm is non-staining. Even furniture or chair castors leave no traces. The floor is easy to clean due to the tightly sealed surface preventing dirt from sticking. Stains of all kinds, in the kitchen or otherwise, can easily be removed from the planks using acetone, thinner, or alcohol. 
Anti-slip
The textures on the floorboards increase stability and reduce the chances of slips and falls. The anti-slip properties ensure a comfortable walking experience in all rooms.
2. Decorative Paper
Decor describes the appearance of a floor's surface. Wood surface reproduction is printed on the decorative paper using digital imaging techniques.
Fade-resistant
The decorative paper is resistant to fading due to an aluminium oxide coating on the overlay. This prevents fading caused by exposure to a light to moderate amount of sunlight.
3. Coreboard
The High-Density Fibreboard (HDF) coreboard forms the basis of Waterblock 6mm and provides stability to the product. This is where we find the largest proportion of wood, as HDF consists of highly compressed wood fibres. HDF provides better plank stability and allows the click profile to be precisely manufactured. HDF is twice as dense as softwood, so it is more resistant to wear and tear. The coreboard is also environmentally responsible because it contains wood by-products that would otherwise be burned or put into landfills.
Waterblock HDF
The coreboard comprises a mixture of compressed wood fibres and hydrophobic materials. It can withstand immersion in water for 200 hours with negligible thickness swelling, tested by Entwicklungs- und Prüflabor Holztechnologie GmbH (EPH).
Waterproof
The coreboard, made of waterproof composite material, has a high degree of hardness, density, and insignificant swelling behaviour to moisture. High moisture resistance prevents the joints from swelling. In addition, all four sides of the Waterblock 6mm planks are coated by a water-repellent agent made of paraffin and impregnating oil using a vacuum nozzle-powered injection system. Thus, the edges of the planks are well-protected from moisture.
Micro-bevel
The coreboard is deformed to create deep structures, imitating scraped wood, cracks, gaps, and bevelled edges found in solid wood planks. Micro-E is the technology used to create a micro-bevel (30-45°) at the edge of the floorboard, to remove the sharpened edges. Flooring with micro-bevels has a better aesthetic than those with square edges.
4. Backing Layer
This waterproof melamine resin backing layer helps to balance the product and provides a high degree of dimensional stability. It ensures that the floor will not cup or bow when properly installed and maintained.
Engraved Logo
Our logos are embossed at the back of each plank to signify the authenticity of the product.
200 hours of water protection.
Watertight joints and the Waterblock HDF ensure that mop water and spills will not cause any damage. The melamine resin surface is fully waterproof by nature. Although designed for improved resistance to water and moisture, excessive wetting and standing water should be avoided. Waterblock 6mm is suitable for rooms with high humidity. However, it is unsuitable for outdoor areas and rooms with permanently high moisture load, such as shower cubicles, saunas, and rooms with floor drain.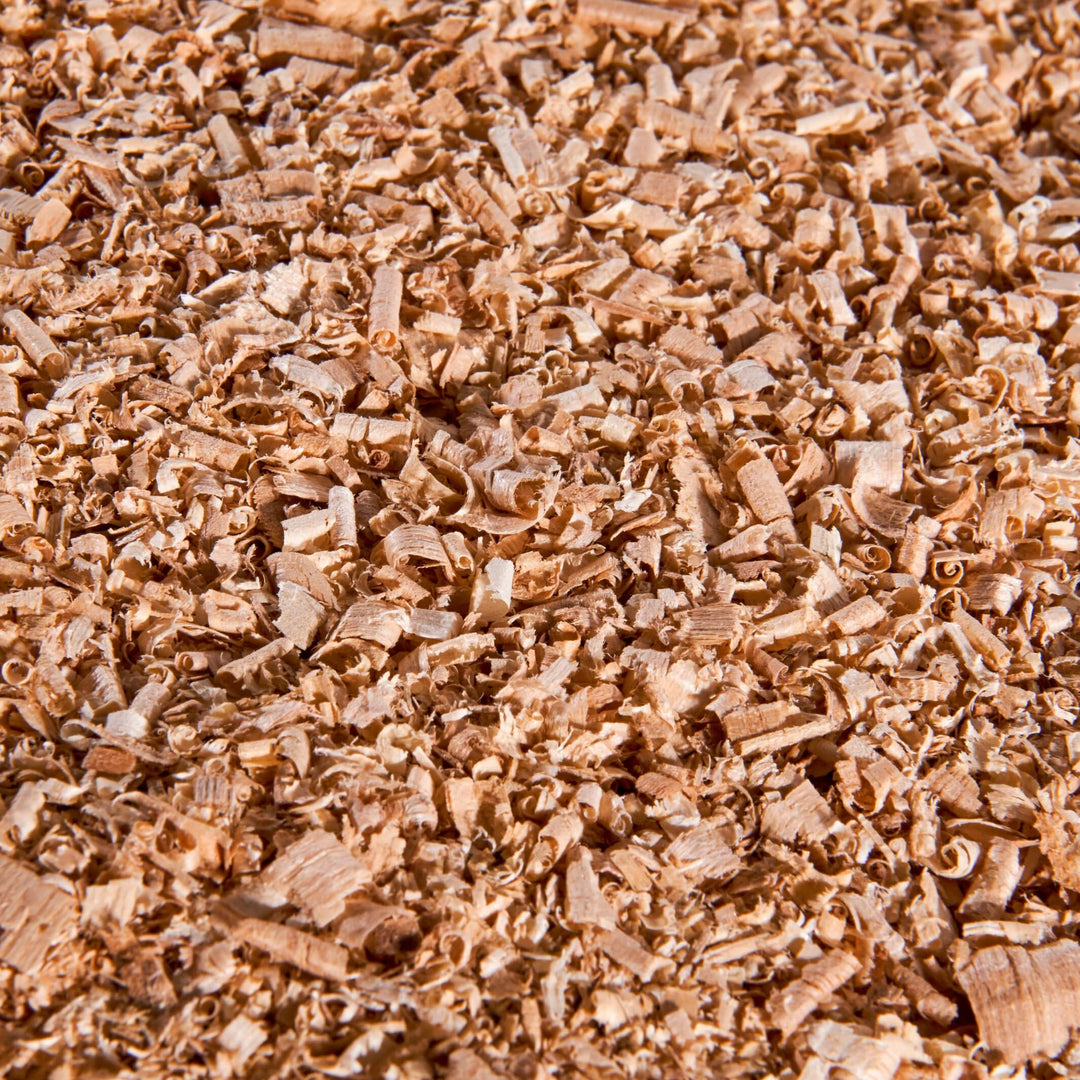 Environmentally-friendly.
Waterblock HDF contains only recovered wood. These are wood waste collected from sawmills, forest management processes and roadside maintenance that would otherwise be burned or discarded. So instead of harvesting new trees, we only use wood by-products. We use no round logs and endangered trees in our manufacturing process. Waterblock 6mm does not contain any PVC, plasticisers (phthalates), heavy metals, pesticides or other harmful additives, thus reducing emissions. Rest assured that Waterblock 6mm has an excellent environmental footprint, is safe to use and can be recycled at the end of its life cycle.
Easy cleaning.
Hydrophobic technology prevents droplets of water, wine, paint, and so on from being soaked in, enabling easy maintenance and cleaning. The sealed surface, in combination with the correct cleaning technique (mop and cleaning product), will guarantee the complete removal of all dust including fine dust. Because of the waterproof coreboard, an accident with a glass of water falling on the floor, for example, is not a problem. Nevertheless, we recommended removing any standing moisture as soon as reasonably possible. Waterblock 6mm can be cleaned easily with a damp mop or steam cleaner (household appliance). Waterblock 6mm also does not require time-consuming oiling or sealing treatment, and the colour doesn't fade in direct sunlight.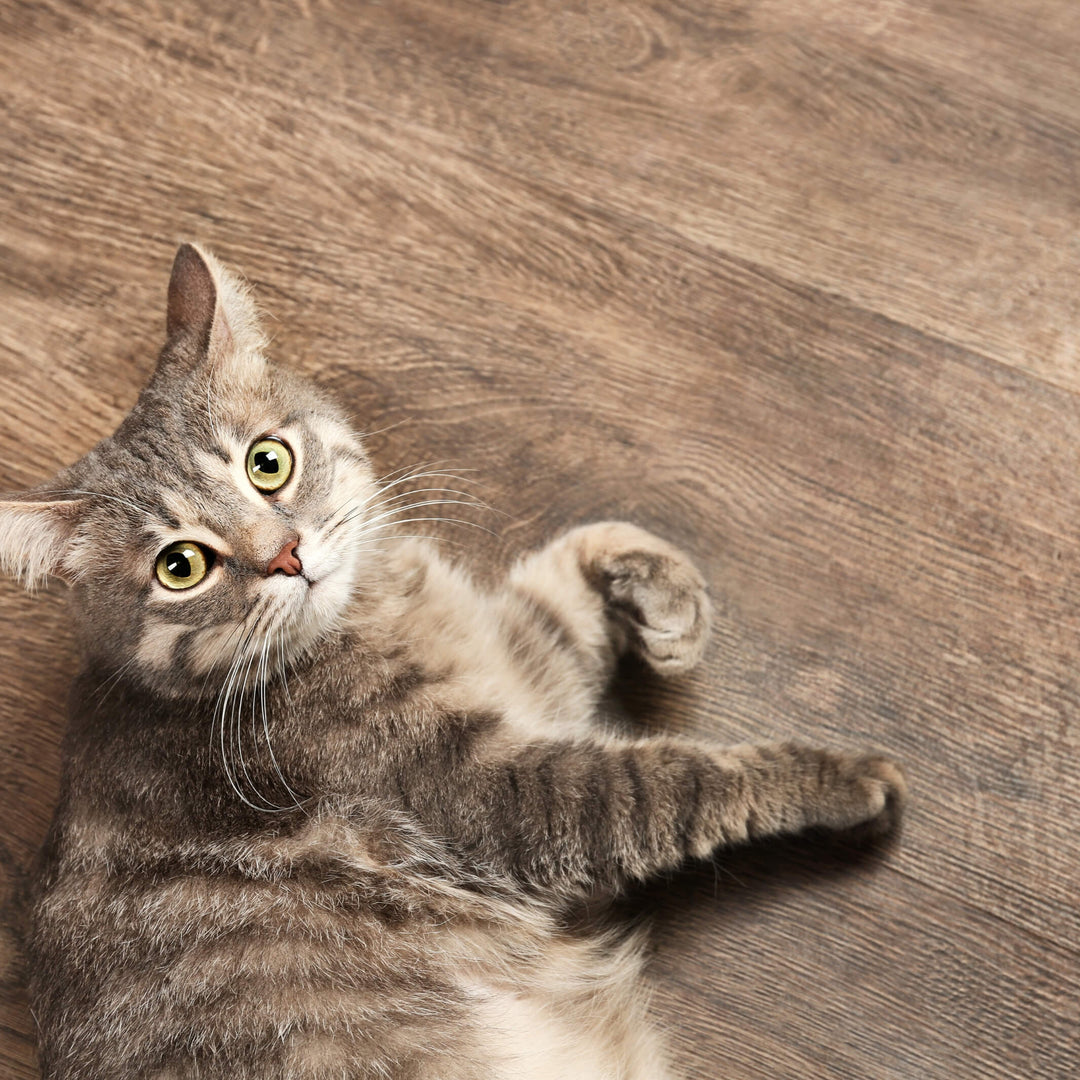 Pet-friendly.
Waterblock 6mm are pet-proof. But if your pet has a little "accident", make sure that it is cleaned up straight away. The surface is enhanced with a highly durable layer, providing micro-scratch protection for pet scratches, skateboards, desk and chair drag marks, and so on.
Customer Images